Charles White (1918–1979) powerfully interpreted African American history, culture, and lives over the course of his four-decade career. A superbly gifted draftsman and printmaker as well as a talented mural and easel painter, he developed a distinctive and labor-intensive approach to art making and remained committed to a representational style at a time when the art world increasingly favored abstraction. His work magnified the power of the black figure through scale and form, communicating universal human themes while also focusing attention on the lives of African Americans and the struggle for equality. This exhibition—the first major retrospective of White's work in more than 35 years—showcases an accomplished artist whose work continues to resonate amid today's national dialogues about race, work, equality and history.
June 8, 2018–September 3, 2018 | Galleries 182–84 | Member Preview: June 7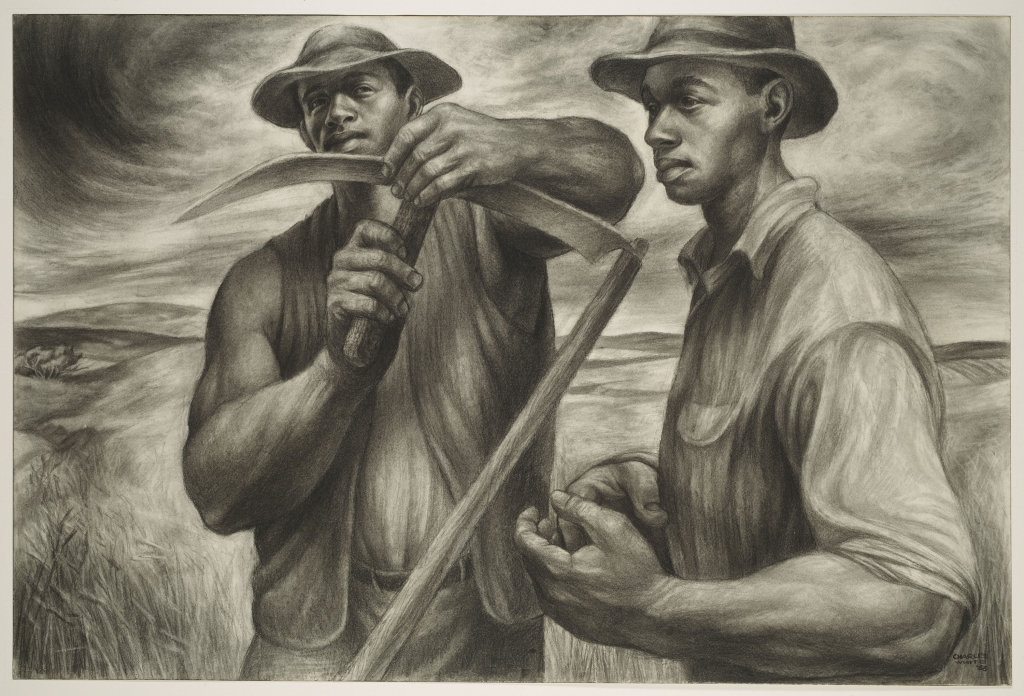 Charles White. Harvest Talk, 1953. Restricted gift of Mr. and Mrs. Robert S. Hartman,
© The Charles White Archives Inc.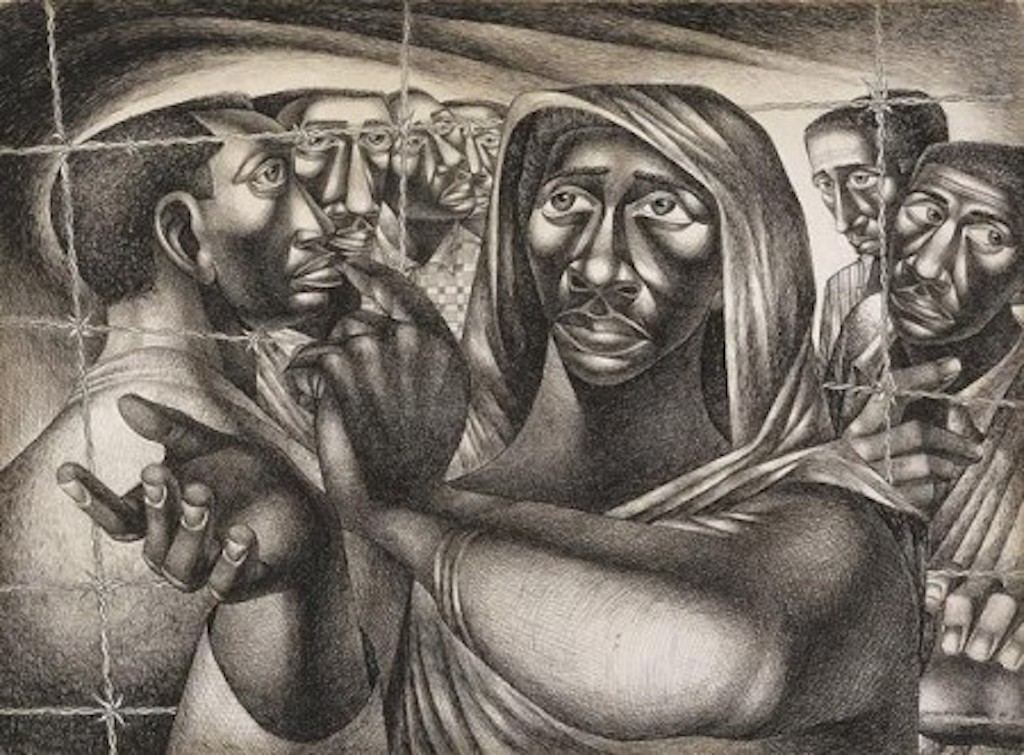 Charles White. The Trenton Six, 1949. Amon Carter Museum of American Art, Fort Worth, TX.,
© The Charles White Archives Inc.
Born in Chicago and educated at the School of the Art Institute, White was part of the city's flourishing black artistic community of the 1930s. He was determined to employ art in the struggle for social change, declaring, "Paint is the only weapon I have with which to fight what I resent." Influenced by Mexican muralists such as Diego Rivera, White completed several important mural commissions in the city, including one for a branch of the Chicago Public Library.
---