The 1920's in Paris may have been roaring, but over in Harlem, they were stomping. New York's playground was not short of an underground boozer, but there was one place in particular that dominated the scene; The Cotton Club. Patron Saint of jazz, notorious bootlegging and the home of the original black Betty Boop.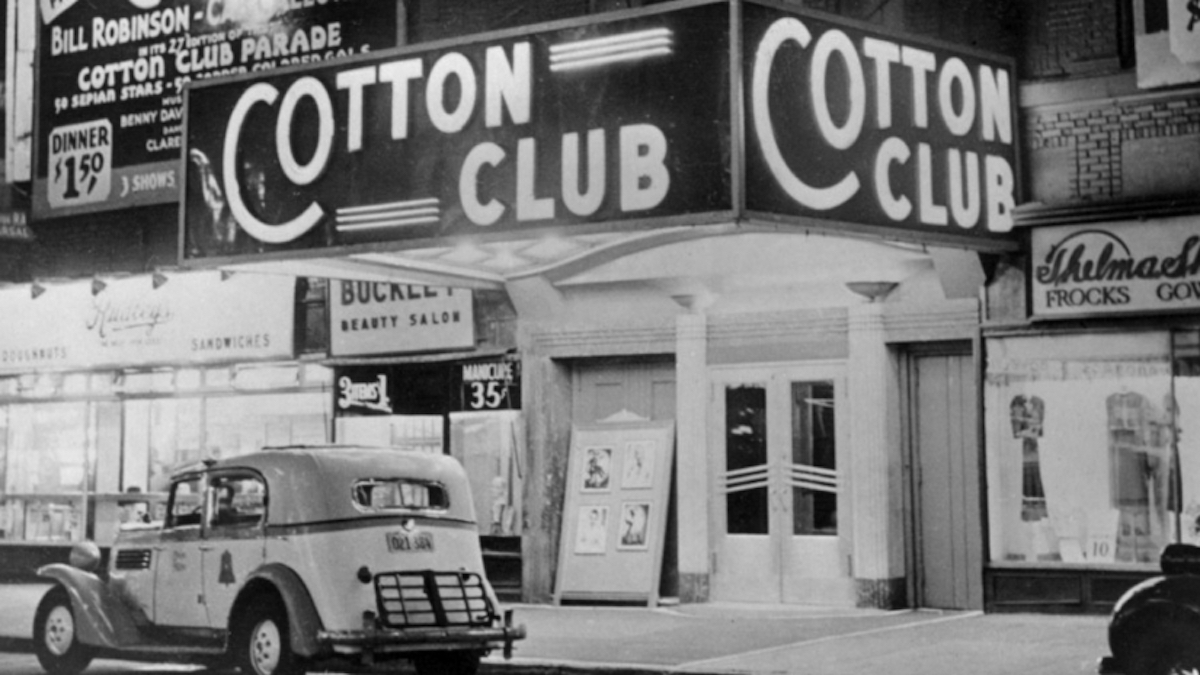 It was Harlem's Renaissance and the African-American cultural scene was thriving– and it may have been the prohibition period but that didn't stop the riches of New York seeking out their local speakeasy for a night of debauchery and dancing. The Cotton Club launched the careers of some of the most important African-American performers of the early 20th Century, and the legendary music venue became the beating heart of the American jazz age…
Situated on 142nd Street and Lenox Avenue, the venue was first known as Club Deluxe before Irish gangster Owney "The Killer" Madden came along and muscled out the previous owner, Jack Johnson (the first African American world heavyweight boxing champion). Fresh out of prison, Madden was big into bootlegging and he'd found the perfect place to hustle his hooch. Along with his notorious partner in crime, Big Frenchy DeMange, they renamed it "The Cotton Club", a flagrant ode to the cotton farming industry and its predominantly black workforce.
---
Esther Jones, Baby Esther, Betty Boop, African American History, Black History, KOLUMN Magazine, KOLUMN, KINDR'D Magazine, KINDR'D, Willoughby Avenue