ST. LOUIS — On the opening night of her exhibition at the Contemporary Art Museum St. Louis, Amy Sherald is jubilant, albeit being pulled back and forth by museum staff and obliging cordially as person after person requests a photo or a conversation. It is Sherald's first major solo exhibition since the unveiling of her portrait of Michelle Obama at the National Portrait Gallery in February.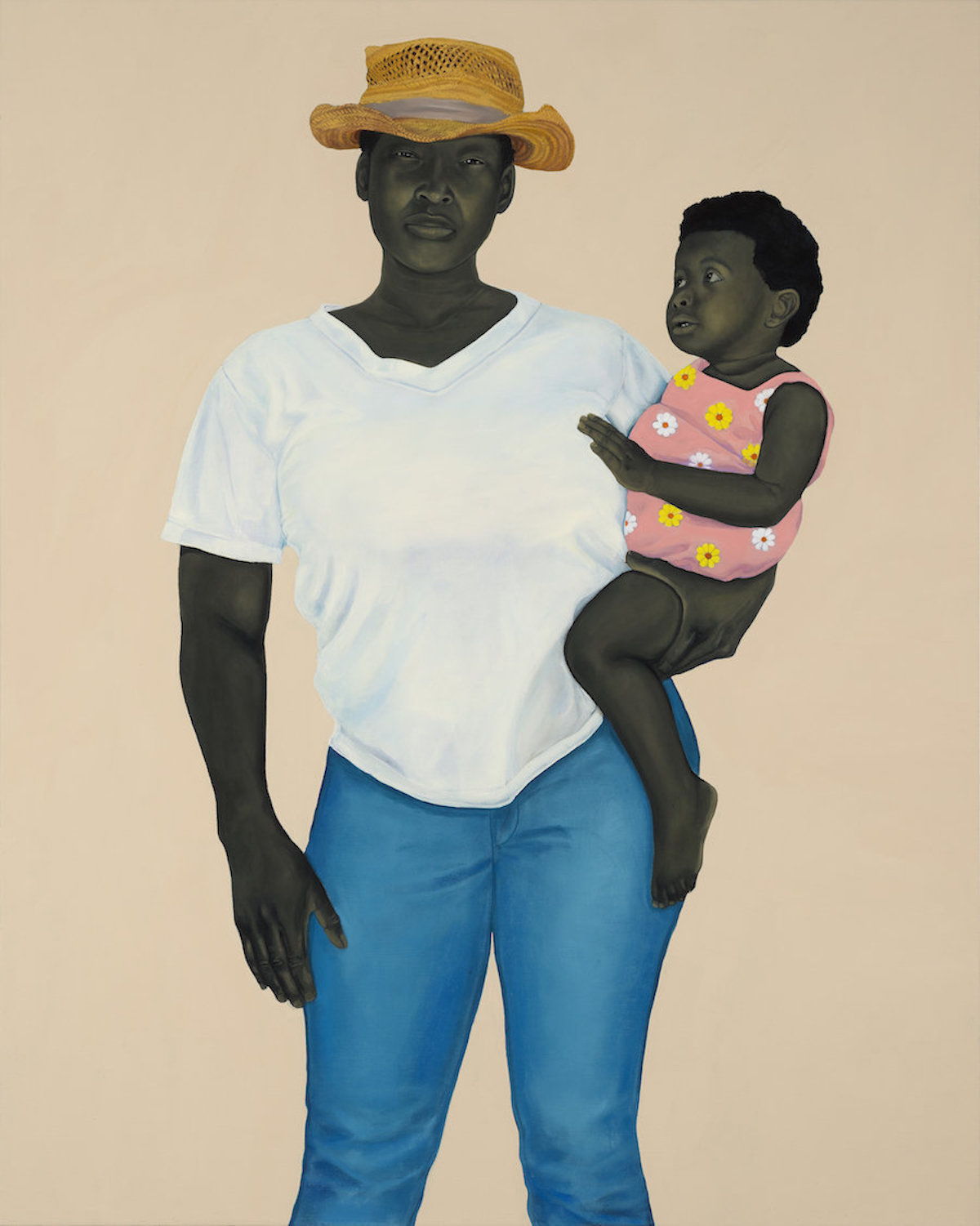 Amy Sherald, "Mother and Child" (2016), oil on canvas, 53 x 43 inches (Collection of Dr. Anita Blanchard and Martin Nesbitt),
Photo Credit Courtesy Amy Sherald and Monique Meloche Gallery, Chicago
As she prepares to leave for dinner, a man asks if he can take a picture of her with his daughter. While awaiting the man and his daughter, she and I discuss St. Louis, the similarities between here and Baltimore, where she lives — how both cities are still attempting to overcome issues such as segregation and discriminatory housing practices. As the conversation becomes more impassioned with our critiques of each respective city, I see the father return holding his daughter's hand and I motion to Sherald that she is now ready. As the father steadies his cell phone to take the photograph, Sherald gently places her hand on the little girl's shoulder, who grins wildly. I also smile, realizing that while her innocence and juvenility might obscure her understanding of this moment, the girl will always have this image that symbolizes so much more. She is standing next to someone who looks like her and who represents the possibility of what she could one day become. She is standing next to the artist of 2018, who perhaps will become one of the most memorable of the past decade. The woman who in February unveiled a portrait of the first Black First Lady of the United States — who herself was and continues to be an emblem of possibility and a new ideal — and now has new gallery representation, an increased demand for her works, and has been thrust into the spotlight after being relatively under the radar.
---