When In 1712, New York City witnessed a dramatic uprising when over 20 black slaves, fighting against their unjust conditions, set fire to several houses of white slaveowners and fatally shot nine. Known today as the New York Slave Revolt of 1712, the insurgence resulted in the conviction and public execution of 21 slaves, as well as more severe slave codes. While sources often state that these rebels were all men, the historian Dr. Rebecca Hall has identified four women who were captured during the clashing and were tried. Their names were Amba, Lilly, Sarah, and Abigail.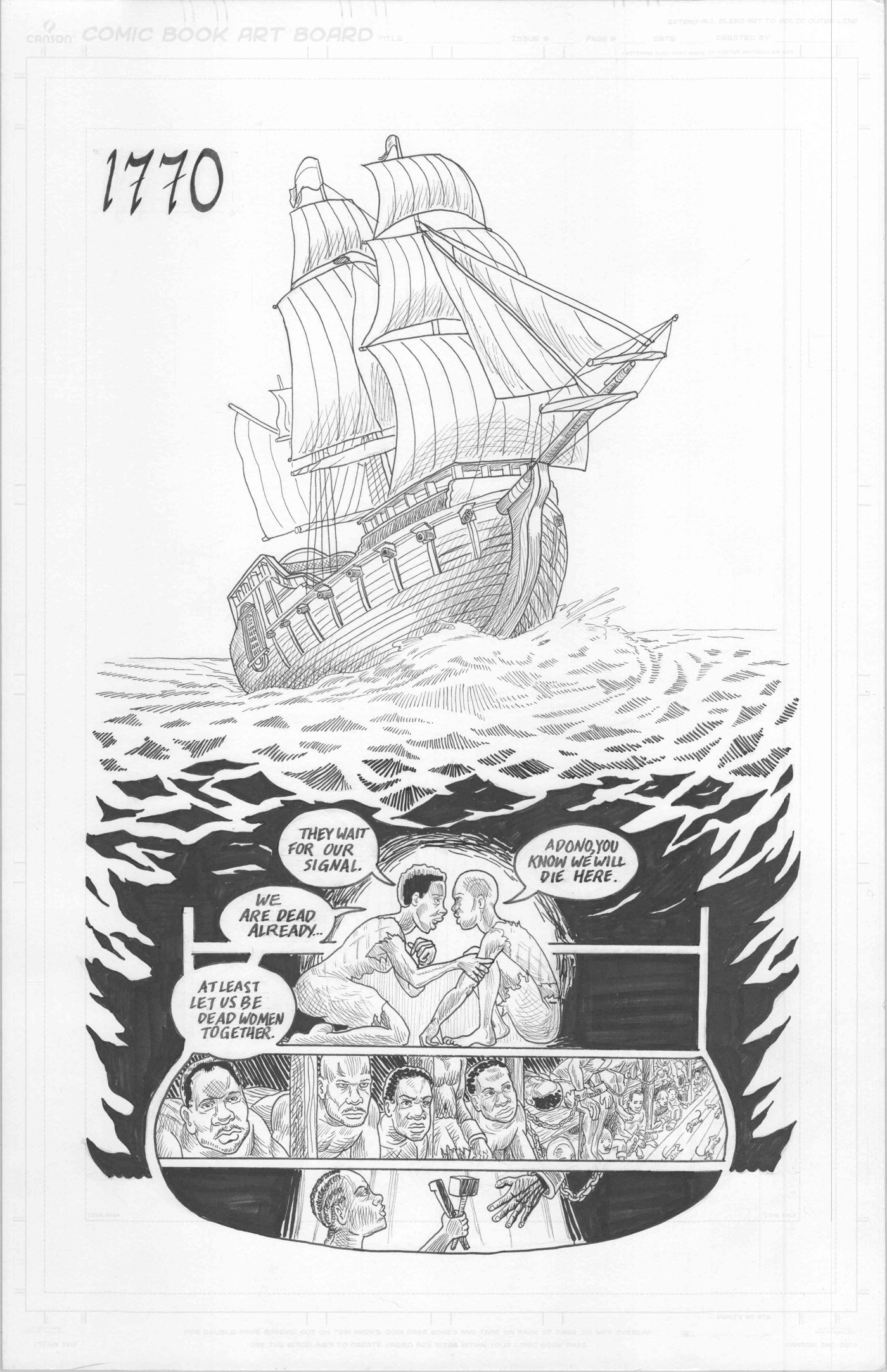 Page from Wake by Rebecca Hall and Hugo Martinez,
Image Credit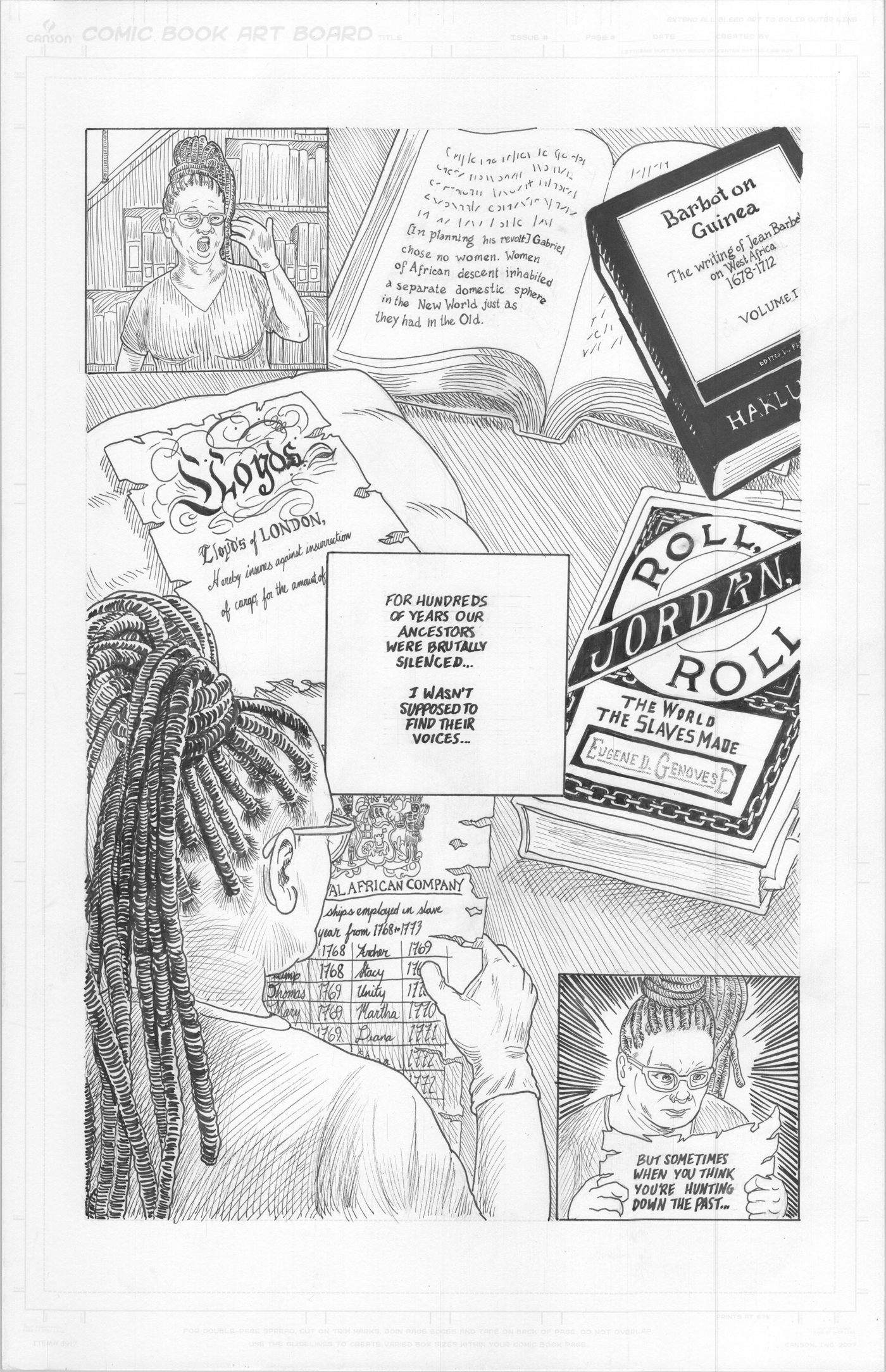 Page from Wake by Rebecca Hall and Hugo Martinez,
Image Credit
Erased from history books, their stories will now be told in vivid form by Hall, who has devoted much of her career to unearthing the roles of women in slave revolts. Hall is currently working on her first graphic novel, which will highlight female rebels in various 18th-century uprisings, from three in New York to those that broke out on slave ships. Titled Wake: The Hidden History of Women-Led Slave Revolts, the 150-page work emerges out of Hall's 2004 dissertation on the same topic. She is now collaborating with independent comic artist Hugo Martinez to produce the storyboards and, through Friday, May 4, is raising $5,900 on Kickstarter to realize it for submission to publishers.
---