Amy Sherald once waited tables at the Baltimore Museum of Art.
Today she's a trustee, with collectors and other museums clamoring for her work after unveiling her portrait of Michelle Obama at the National Portrait Gallery earlier this year.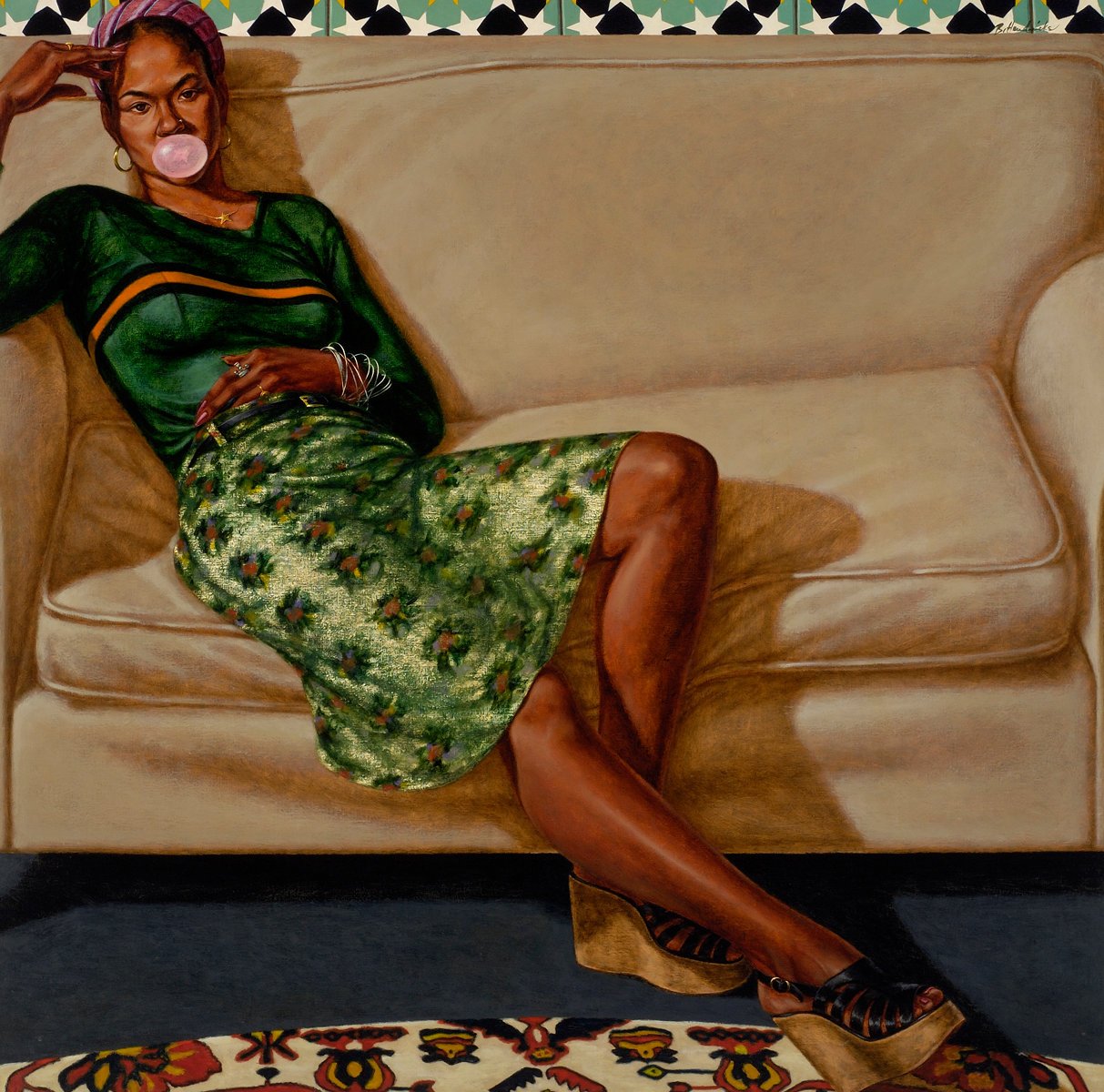 "Sweet Thang (Lynn Jenkins)" (1975-76). Barkley L. Hendricks,
Jack Shainman Gallery, New York
Black artists, long overlooked and undervalued, now occupy one of the hottest corners of the market. Famous buyers have included hedge fund managers Ken Griffin, Steve Cohen and Jim Chanos, major museums, and CNN's Anderson Cooper.
"It's such a watershed moment," said Lisa Melandri, executive director of Contemporary Art Museum St. Louis, which will host Sherald's first solo museum exhibition next month. "It realigns the canon of art history."
Unlike trends that tend to fade after a year or two, black art has been sustained by unparalleled museum support. The gold rush is playing out from Sotheby's, where billionaire Yusaku Maezawa paid $110.5 million for a Jean-Michel Basquiat canvas last May, to sold-out exhibitions and art fairs worldwide.
---