More than half a century after the groundbreaking exhibit "The Negro Woman," the image announcing the show by the African-American collective Kamoinge still captivates. Taken by Louis Draper, who had a keen sense of light and shadow, the photograph shows an older black woman standing on a busy Harlem street corner. In the crowd, her face is finely in focus. She is tired, gazing off into the distance, as she waits, with serious dignity and grace.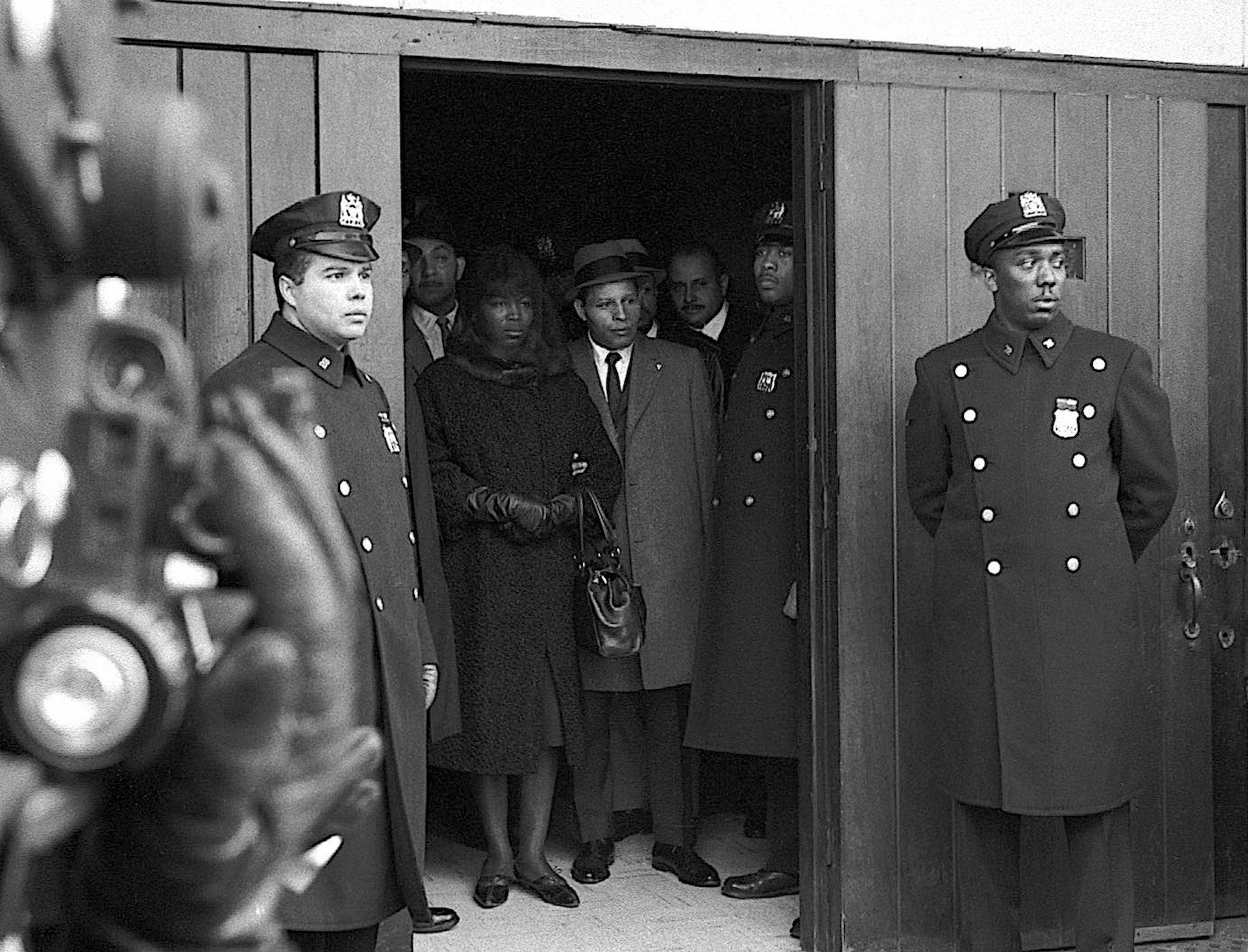 Betty Shabazz at the funeral for her husband, Malcom X. Harlem, N.Y., 1965.,
Photo Credit, Adger Cowans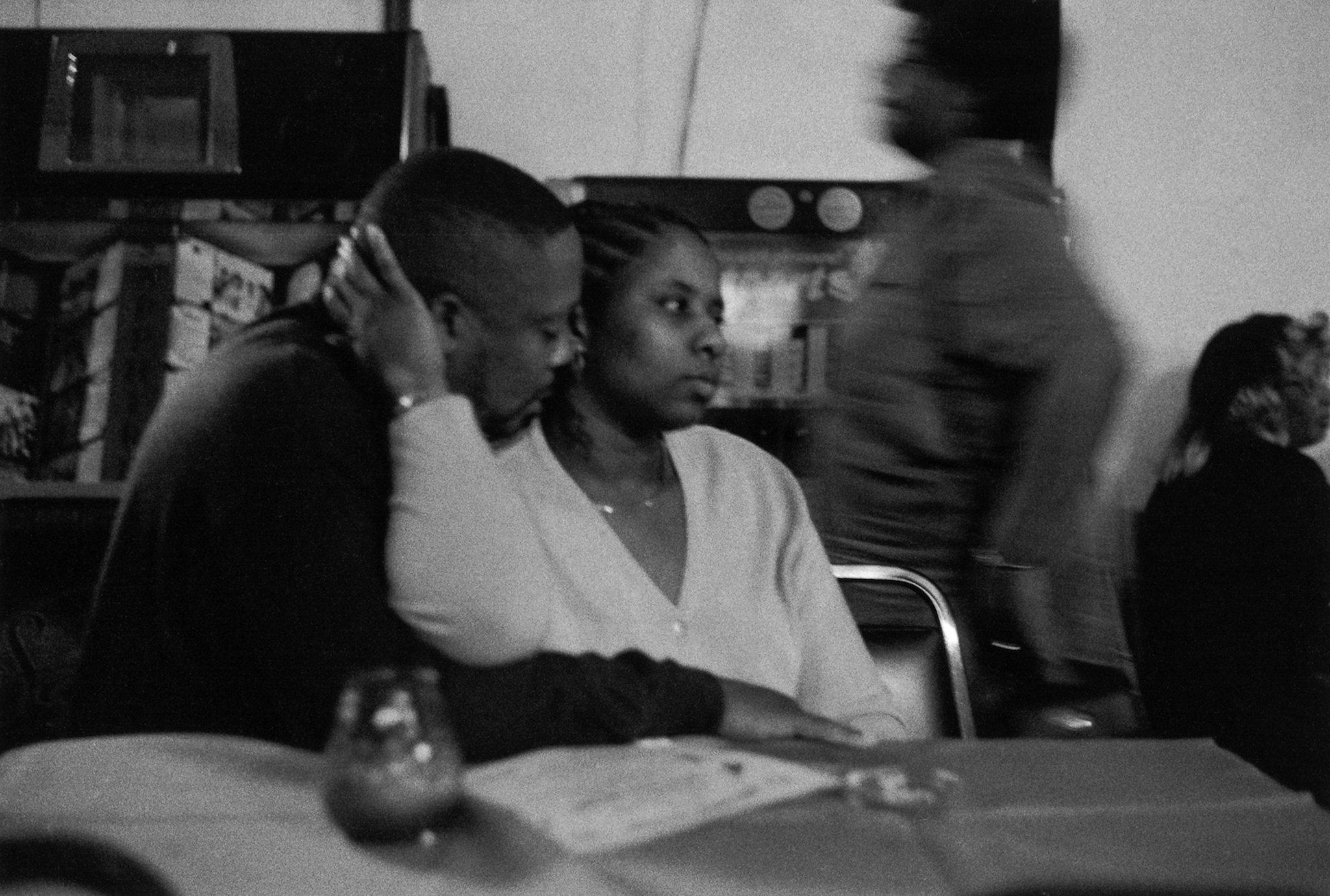 Lovers, Red Door Lounge. East St Louis, Ill., 1986.,
Photo Credit, Gerald Cyrus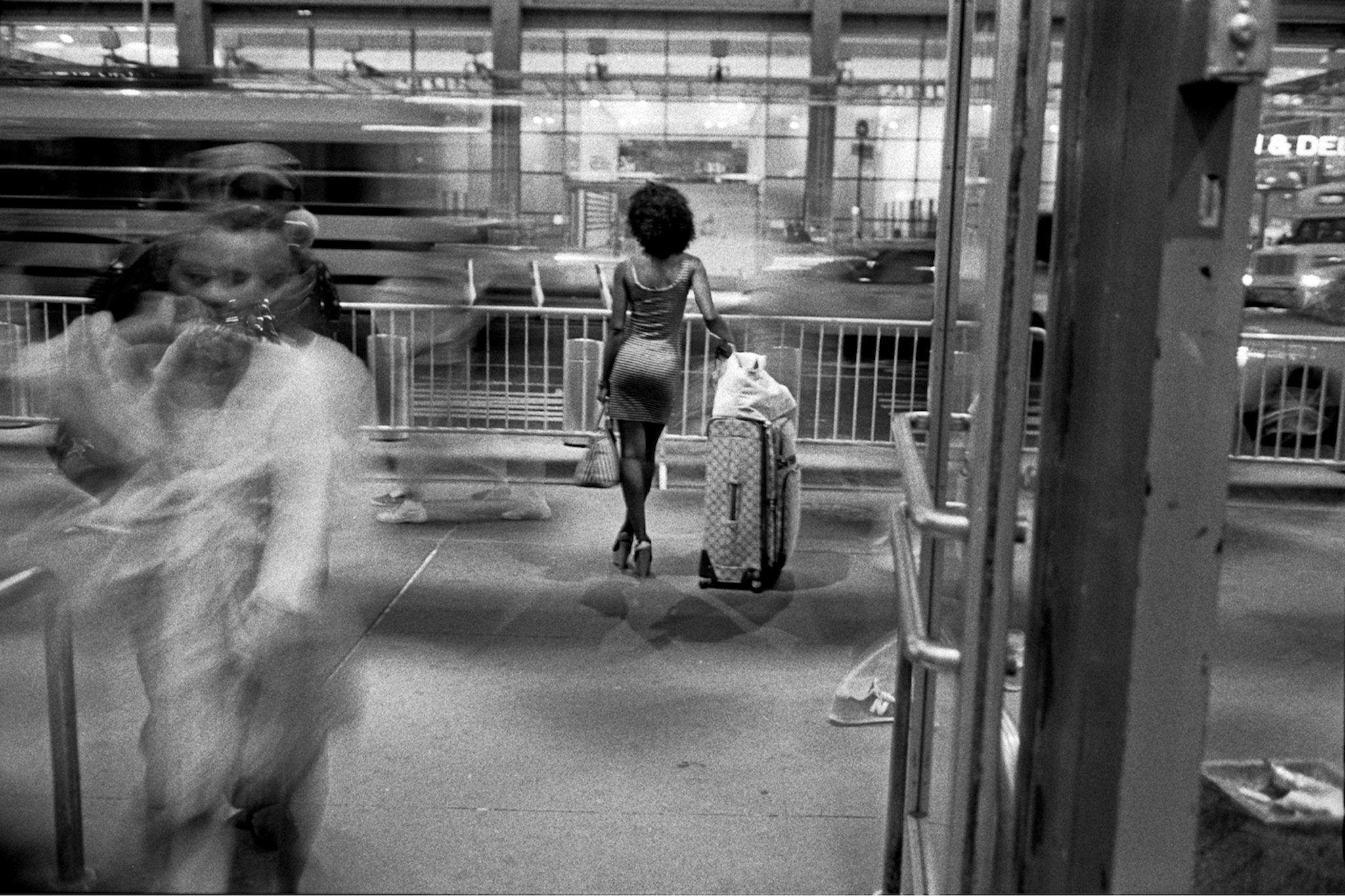 Photo Credit, Jules Allen
It was an everyday scene that in its own way was extraordinary. Led by the astute chronicler of Harlem life, Roy DeCarava, the show aimed to reclaim the beauty of the African-American woman. Kamoinge's group exhibition was among the first to carefully and radically picture the black woman's elegance and pride.
"Nothing like that had been done in the community before," said Adger Cowans, the president and a co-founder of Kamoinge,. "The black woman has been underrepresented. Here we are today and we are still looking at black women negatively. We wanted to show their beauty and power."
---