She had moved there after a fire in 2009 consumed more than her eight-bedroom home, destroying not only her mementos and belongings, but claiming one of the most important and lovingly curated collections of work by artists of color in the country.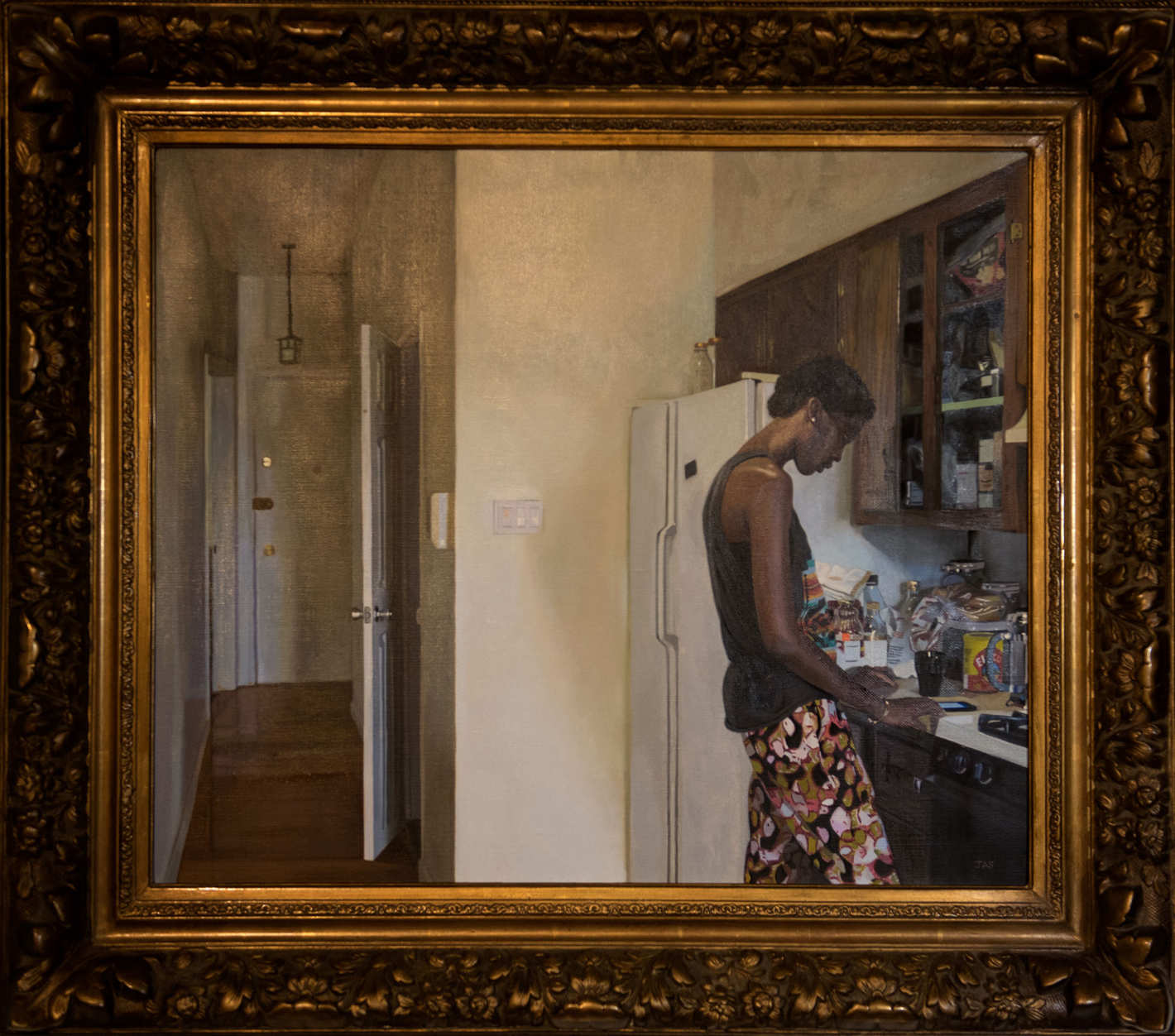 Jas Knight. "Summer," 2015,
Jeremy Lawson
Cafritz's home also served as a salon for thinkers, policy-makers, activists, and artists. Decades of painstaking collecting — what Cafritz called her "relentless search for beauty" — were reduced to ashes. Gone were works by Kerry James Marshall and Carrie Mae Weems. Underinsured pieces by artists like Ghanian weaver El Anatsui, whose work she acquired before subsequent acclaim, were lost. Instead of wallowing, Cafritz found comfort in the community of artists for whom she acted as a spiritual foster mother to, and began collecting again.
---