As a socially conscious teenager, Dawoud Bey was intrigued by the controversy over the Metropolitan Museum of Art's 1969 exhibition, "Harlem on My Mind: Cultural Capital of Black America, 1900-1968." The show featured photos, audio and text about daily life in Harlem. It did not, however, include paintings, drawings or sculptures by African-American artists, which sparked protests organized by the Black Emergency Cultural Coalition. Mr. Bey, then 16, went on his own to the museum, hoping to see the picket lines and find out more, but when he arrived there were none that day.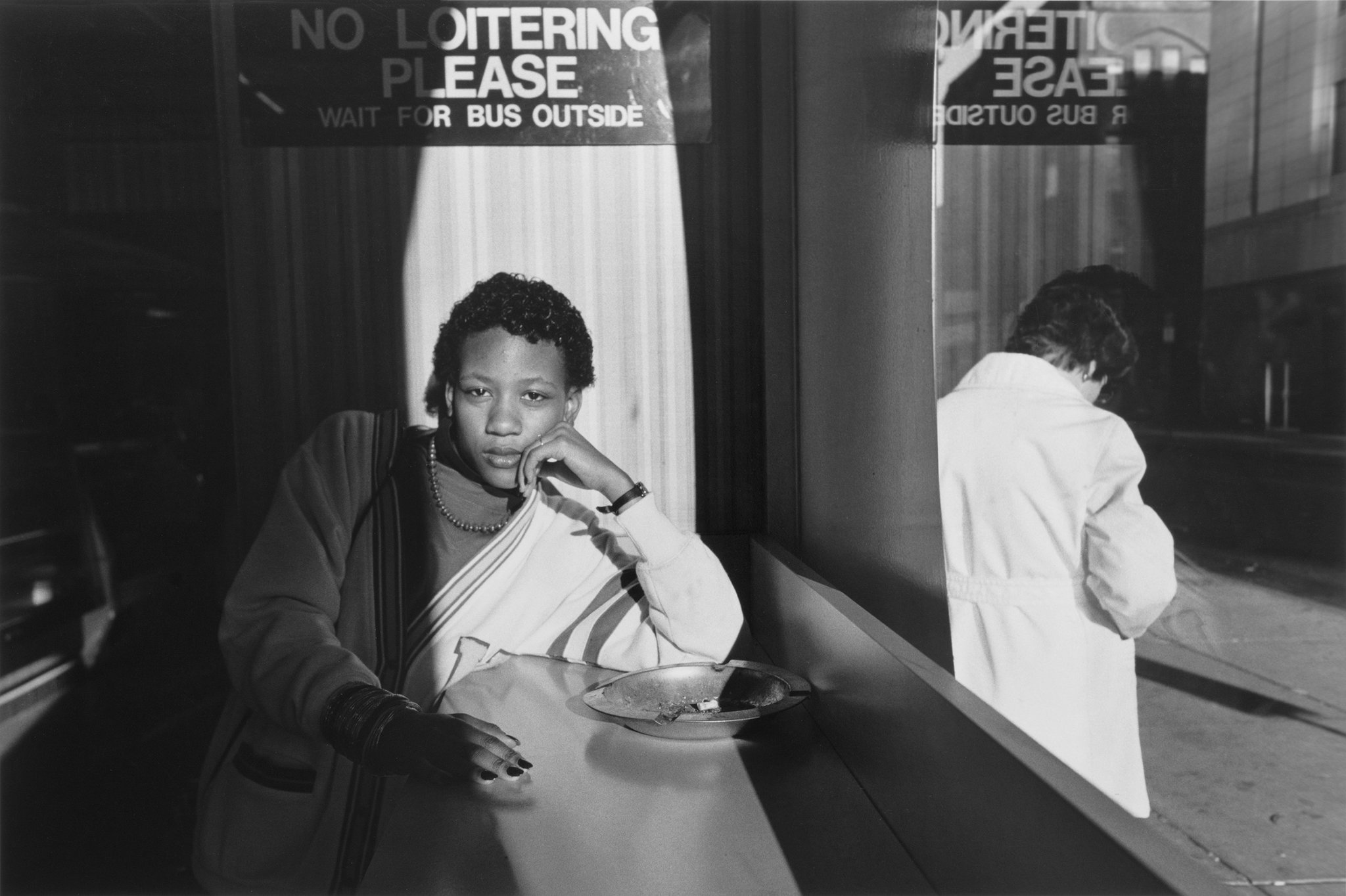 A Young Woman Waiting for the Bus, Syracuse, 1985. From the "Small Camera Work" series. Credit Dawoud Bey/University of Texas Press.
Image Credit
A sense of fate drew him inside.
He was immediately struck by James Van Der Zee's photographs of Harlem residents. As he walked through the show, seeing the work of African-American photographers in a museum profoundly affected Mr. Bey's ambitions and what he thought could be possible for himself. Just the year before, his godmother had given him his first camera.
---