During the past thirty years, Harry L. Davis has emerged as one of America's most accomplished artists. Blessed with natural ability, Davis is a self-taught artist who began drawing and sketching as a child in Wilmington, NC. He turned to oil painting as a means of expression after an accidental shooting while serving with the 82nd Airborne Division of the U.S. Army, which left him permanently confined to a wheelchair.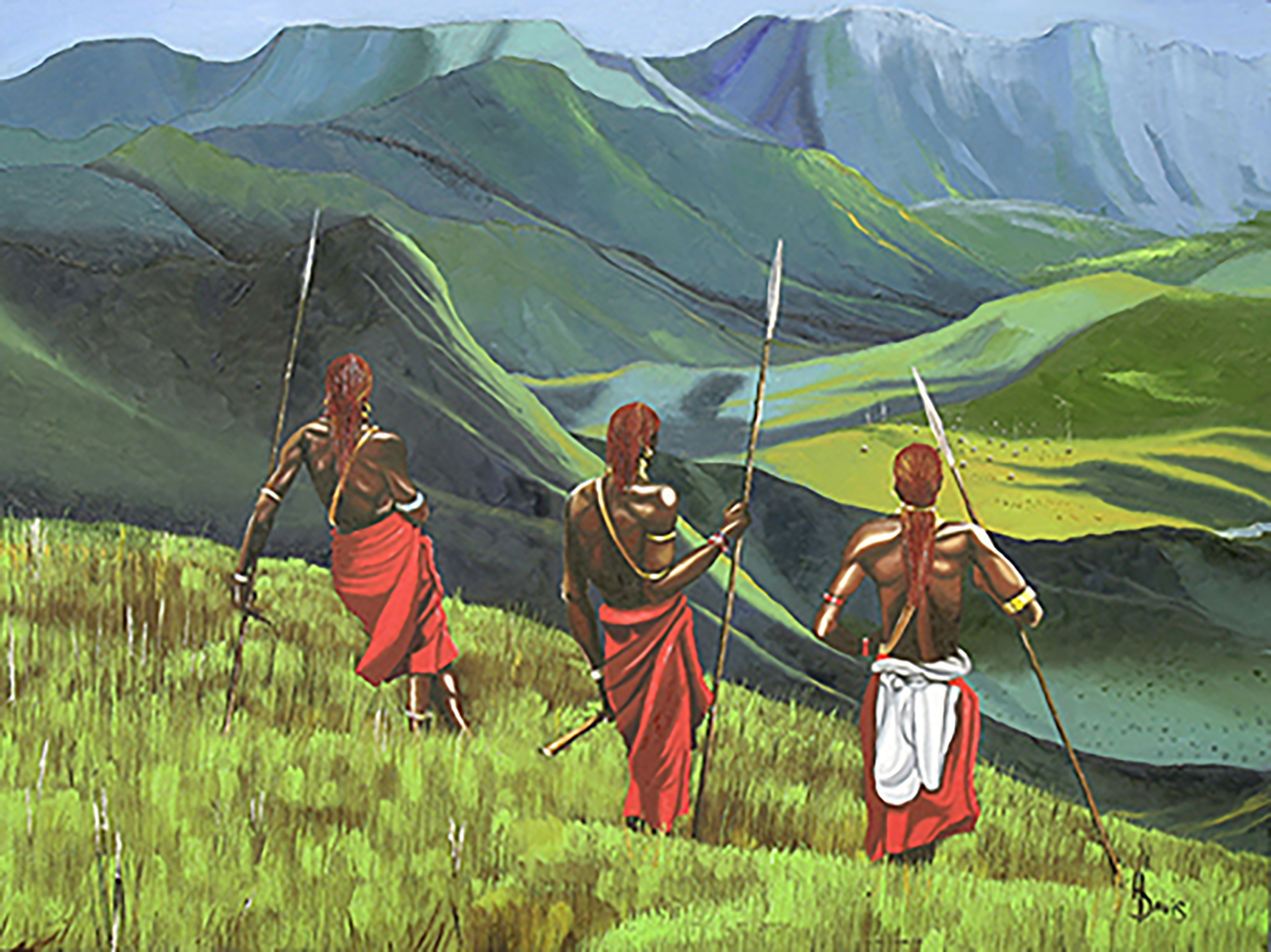 Return of the Moran (2013),
Harry L Davis
Harry Lee Davis, born in Wilmington, NC, is a self taught artist and operates the Davis Studio in Wilmington. Davis is an oil painter whose use of bold bright colors and his attention to detail has become his trademark. Davis focuses mainly on African American heritage and culture and his paintings have included themes such as African/Tribal, Americana, Spiritual and Boxers.
---