As a social studies teacher in Detroit in 1994, Khalid el-Hakim used African American artifacts he collected to supplement information about Black history he found lacking in middle school textbooks.
It was a charge, el-Hakim says, by Minister Louis Farrakhan at the Million Man March in 1995 to men to go back to their cities and "join a community organization and try to make some type of contribution to our community," that was the catalyst to start a mobile museum.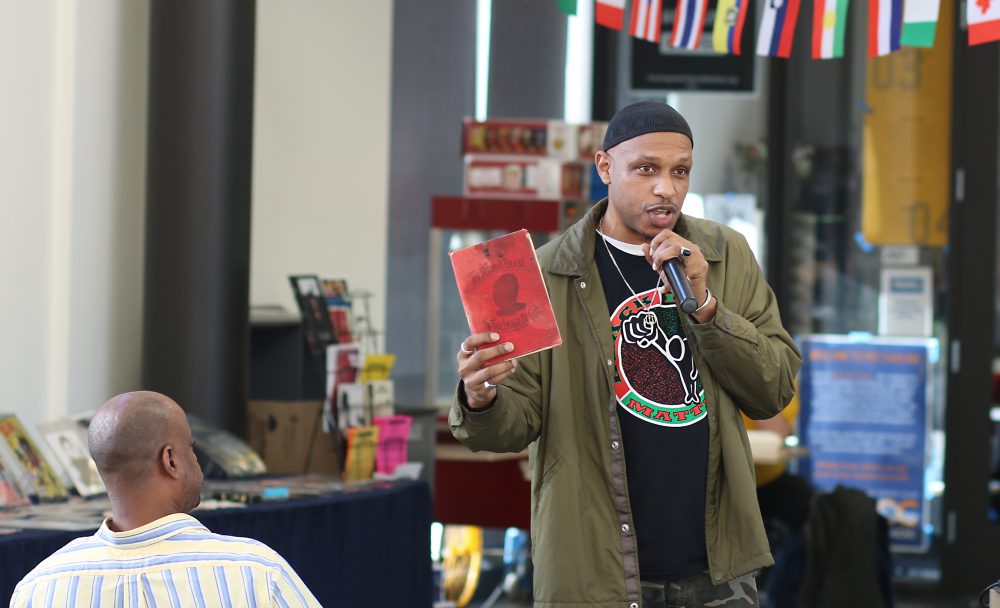 El-Hakim went from having tabletop displays at meetings of the local organization he joined to setting up exhibits for various organizations and institutions—first throughout the city and then across the state and nationwide.
"I came to learn that not only are my students missing Black history, but there's a whole bunch of people who have not been exposed to Black history…" – Khalid el-Hakim says.
His Black History 101 Mobile Museum travels throughout the year from coast to coast sharing African American history through the ages—from the trans-Atlantic slave trade to the Civil War, Reconstruction, Jim Crow, the civil rights and Black Power movements, hip-hop and Black Lives Matter—with artifacts he's collected from around the globe.
"I came to learn that not only are my students missing Black history, but there's a whole bunch of people who have not been exposed to Black history," el-Hakim says. "As word spread about the museum and the visibility grew on a national level, the audience grew well beyond my expectations—in size and diversity."
---