The Poor People's Campaign faced many challenges. SCLC leadership still was mourning Martin Luther King Jr.'s death when the campaign began. There were logistical challenges in bringing people from across the country to Washington, D.C.—feeding them, securing their safety, and finding shelter along the way. There was also the challenge of launching a large-scale national movement, in which different communities came to Washington with a wide range of needs and objectives. The SCLC had to find unity among differences. Despite these challenges, the movement had it successes and impact.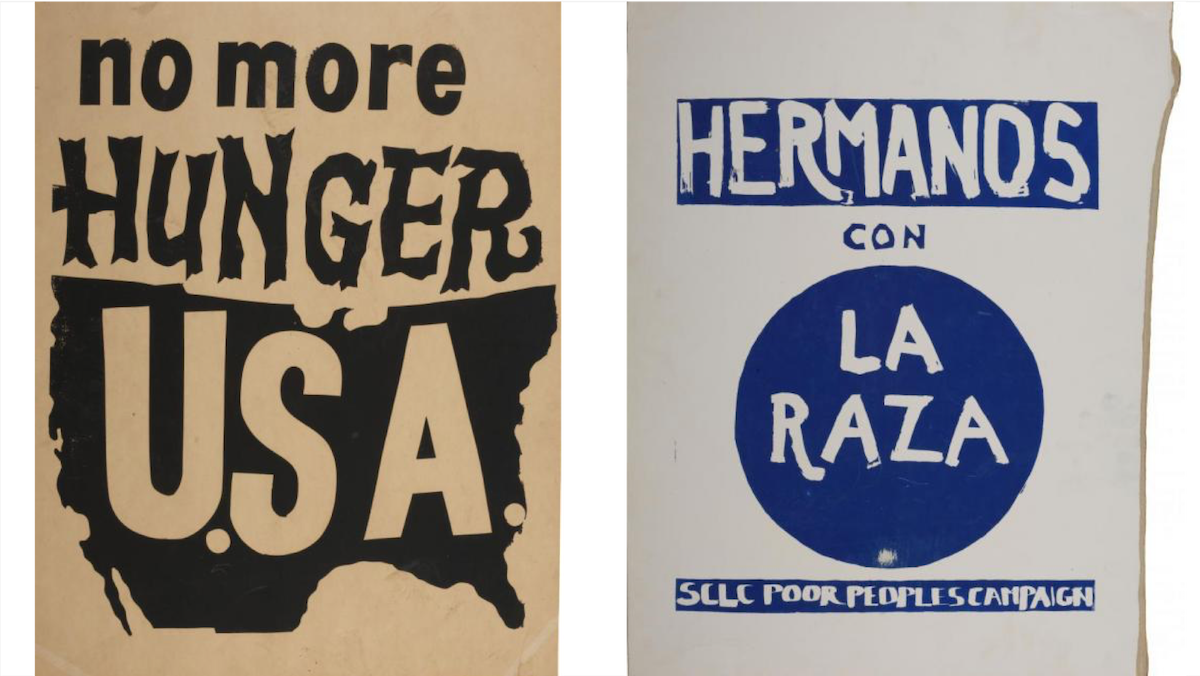 No More Hunger USA Placard (Left) & "Hermanos con la Raza" placard, 1968 (Right) ,
Image Credit
The Poor People's Campaign marked an important transition in U.S. history. While drawing attention to poverty, the campaign also helped set the stage for future social justice movements. Additionally, as a multiethnic crusade, the voices of America's poor were heard, and the crisis of poverty in America became visible.
Hunger in America (Youtube), which aired in May 1968 on CBS, brought poverty and hunger into American homes. The program focused on poverty in four regions of the country: a Latino community in Texas; a white community in Virginia; a Native American reservation in Arizona; and an African American community in Alabama. The documentary's portrayal of poverty's effect on children moved Americans to write their representatives and demand the government provide assistance.
---