You may already be familiar with the work of Neequaye 'Dreph' Dsane. The British Ghanaian street artist has been painting bright, colourful murals across the world's walls for several years now – with his work appearing in Asia, Africa, the UAE, America and all throughout Europe. Vast and vibrant, they often pay tribute to the "living unsung heroes and heroines" of the global black community.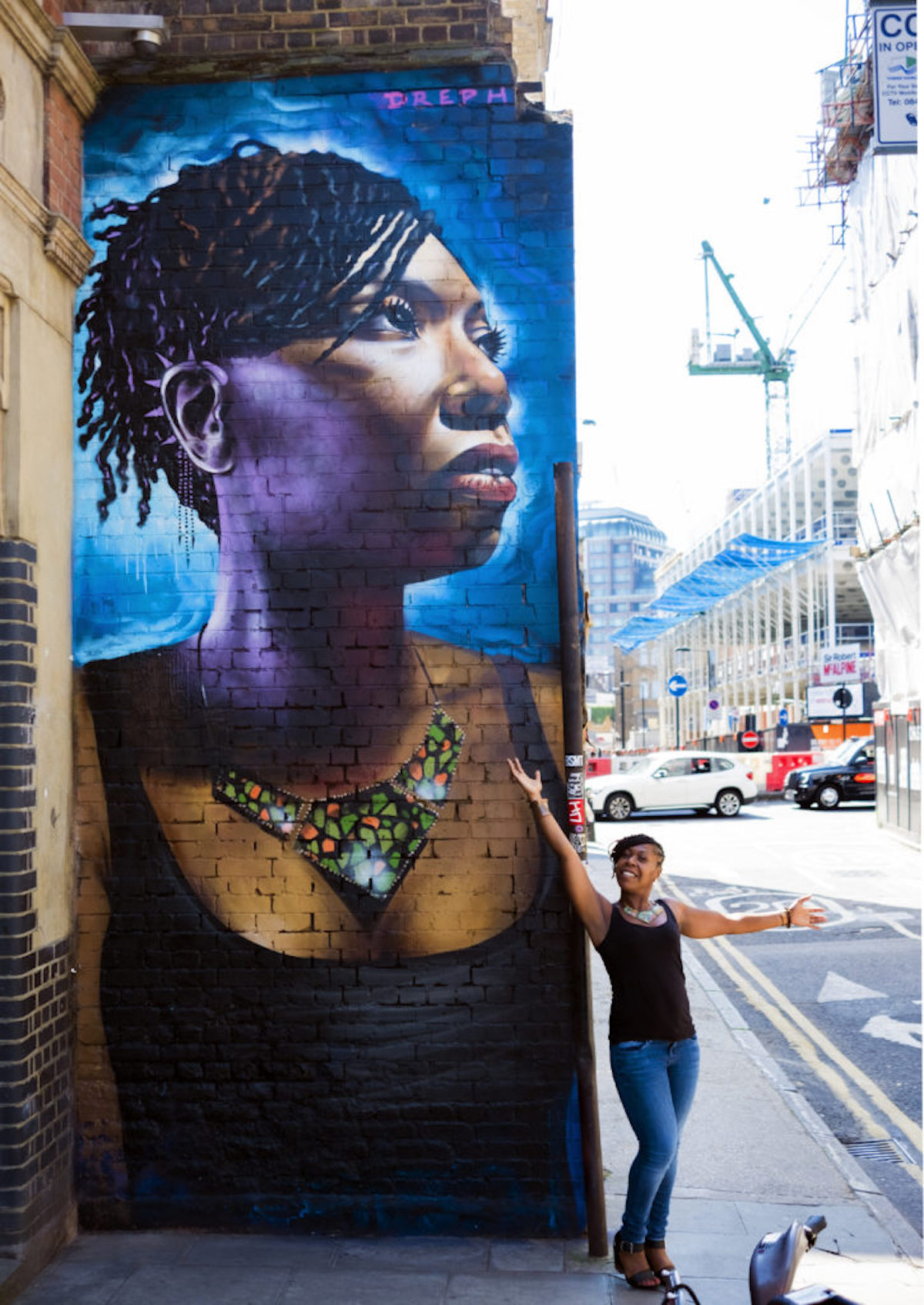 Tracy Blackstock.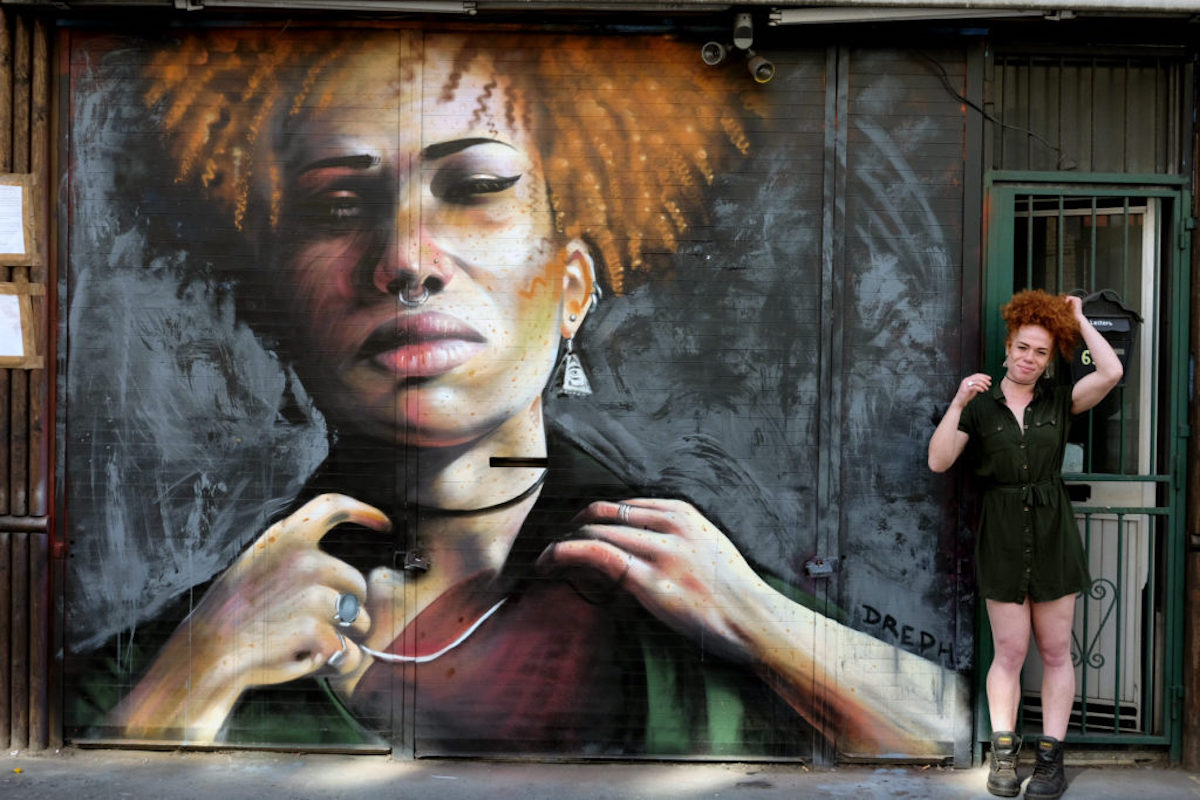 Holly Diana May Oluwo.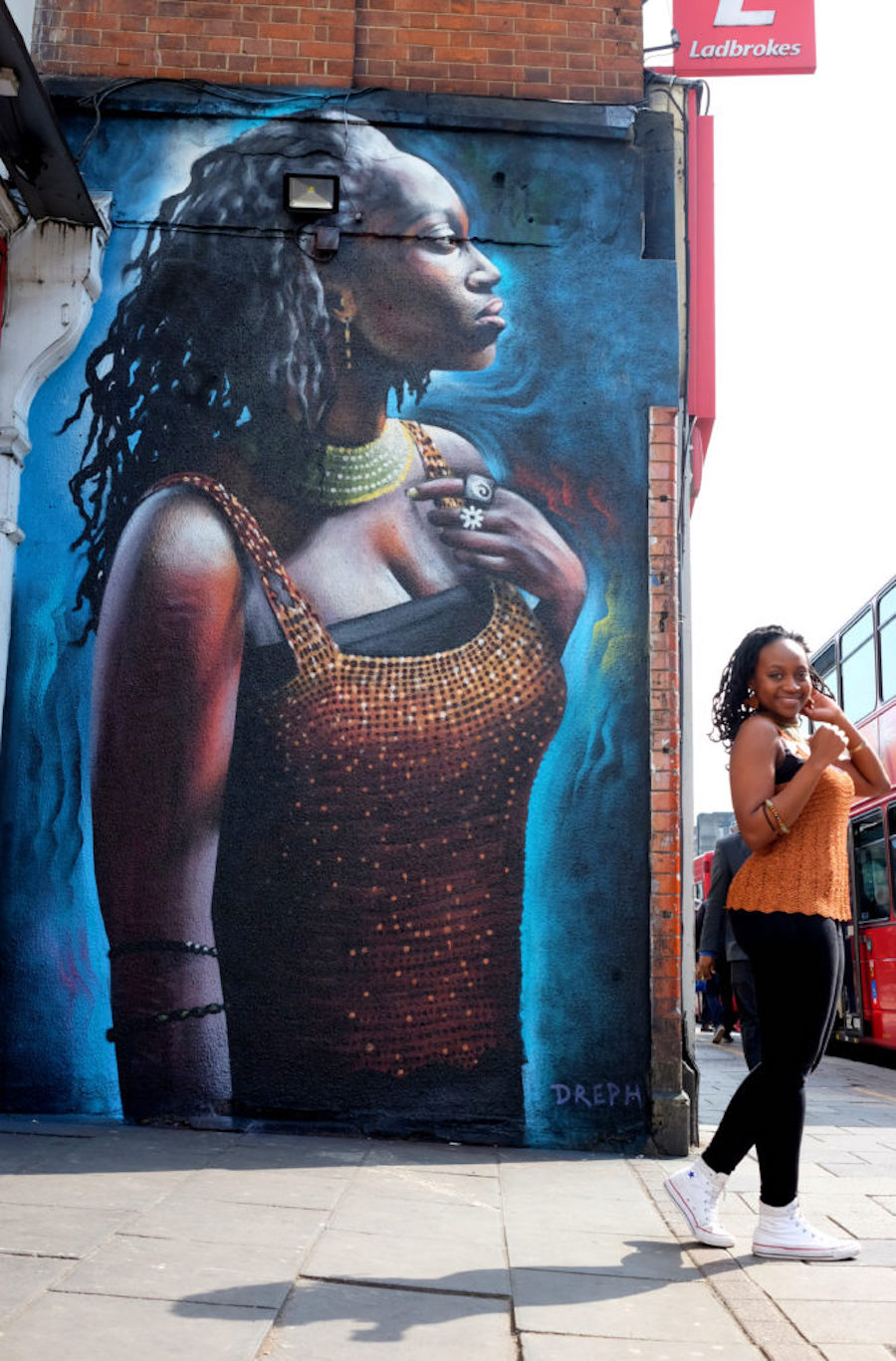 Fungai Marima.
For his latest project, You Are Enough, Dreph has returned home to the streets of London – and this time, the focus is on the black British women. Sprawled across the walls of the capital, these giant, colourful creations celebrate "friends who are doing amazing things for their communities and society at large." This includes charity workers (Linett Kamala), psychotherapists (Leyla Hussein), and survivors of sexual assault (Holly Diana May Oluwo). "This project is primarily about empowerment, particularly female empowerment and presenting an alternative narrative," Dreph explains. "If in some small way some members of the general public feel inspired, enlightened, challenged, angered, or threatened… what more can an artist ask for?" We caught up with him to find out more.
---