Gilbert "Gil" Scott-Heron was born April 1, 1949 in Chicago to Jamaican soccer star Giles "The Black Arrow" Heron and opera singer/teacher Robert (yes, "Robert," as named by her father Robert), better known as Bobbie, Scott-Heron. When he was two, his parents separated after his father moved to Scotland. Immediately thereafter, Gil's mother moved to Puerto Rico to teach. Before going, she sent him to Tennessee to live with her mother, a refined and religious woman, who was pivotal in creating the man we know of today.
Lillie, as his grandmother was called, loved gospel music. She made arrangements for him to entertain her friends by playing gospel on a broken-down piano she bought for him. And she hired a neighbor to teach him to play. By the time he was eight, he found himself attracted to what he was hearing on a local blues-oriented radio station in Memphis. Although he couldn't really appreciate what he heard, he liked it. Accordingly, he began to mimic it on his piano — but only when grandma wasn't around, because she was no fan of the blues.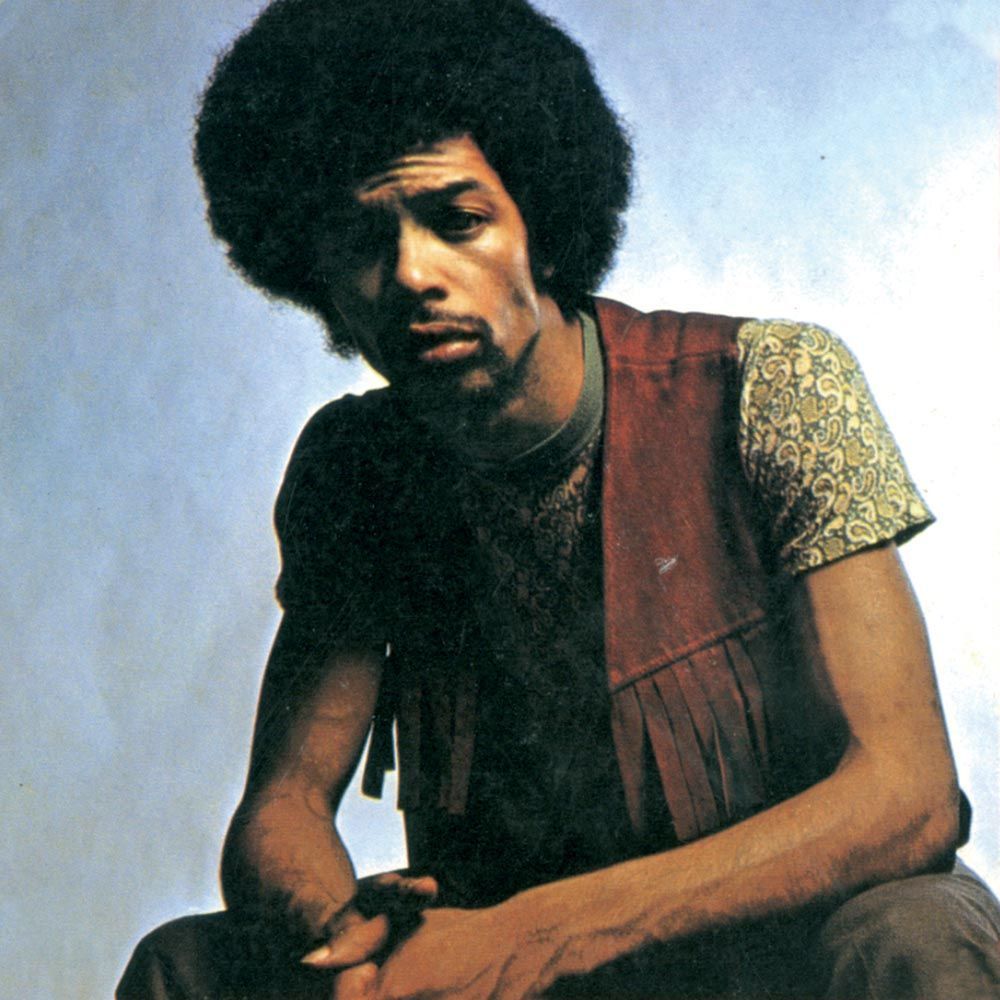 It wasn't just music that Lillie brought into his life. It was also Black consciousness. She introduced him to the literary artistry and social activism of Langston Hughes, whose work would become a motivating force in Gil's life. She explained to him what racism means. She became his rock and inspiration. And he loved her dearly for that. One day in 1962 when he was 12, he noticed she had not come downstairs for breakfast, so he went up to wake her. She had died in her sleep. He was devastated. But he knew she wanted him to keep striving and excelling. And that's exactly what he did. For Grandma Lillie and for the world.
---